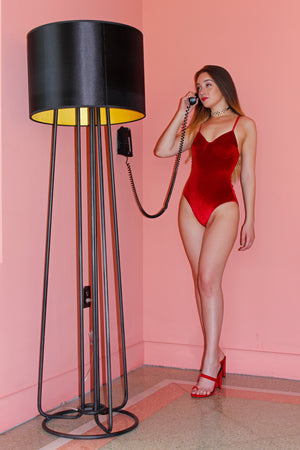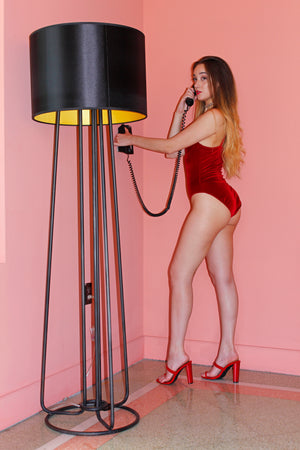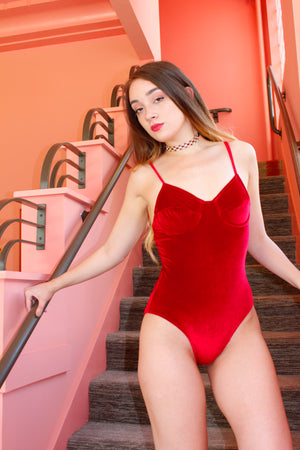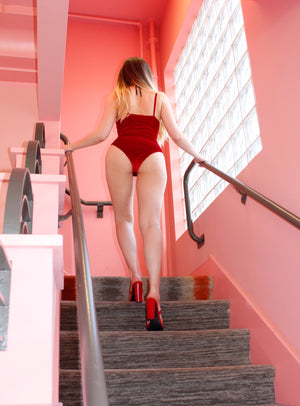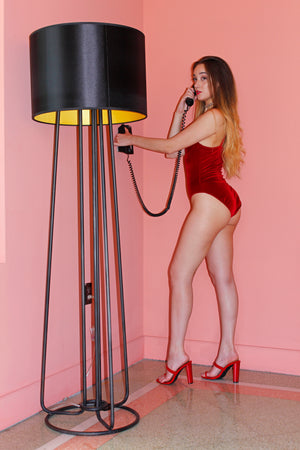 Hottie Tottie Red Velvet Bustier One Piece Swimsuit
Who wouldn't want to pull up to a pool party, beach, or special event in this super sexy red velvet swimsuit? This little hottie tottie is made to hug every curve on the female body and even includes underwire cups for that extra perky look that every women loves. This beautiful swimsuit also features adjustable straps and comes with the option of a low cut leg opening (as pictured) or a super high cut leg opening. Throw on a pair of jeans, skirt, or shorts and easily go from swimwear to everyday wear. This swimsuit is LIFE!  
All swimsuit bottoms come in the option of semi full bottoms or thong bottoms. Each swimsuit is lined and has been tested in both beach and pool water
All swimwear is made-to-order so please allow 7-15 days processing time.
Please be sure to check the size chart and sizing guidelines before ordering to ensure a perfect fit. Color requests can be sent to us directly by email at AshleyMarie@AMarieCollections.com