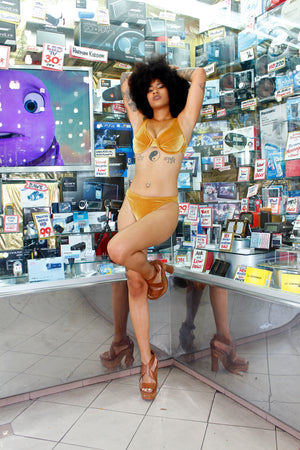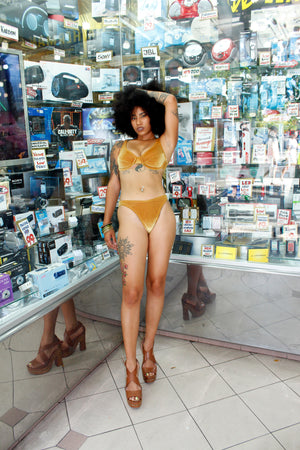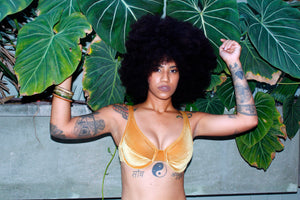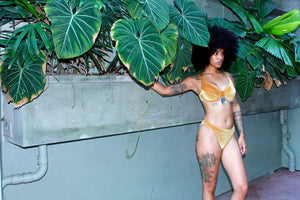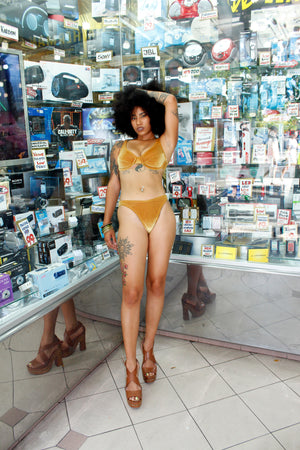 Lift Me Up Gold Bustier Two-Piece Swimsuit
OMG is that velvet!? That's just one of the questions you will receive when you step out in this showstopper. Created with an underwire cup and our traditional V shaped bottoms, this swimsuit will give your "girls" the lift that they have desperately been crying for. No one likes smushed boobies in a swimsuit right? You can thank us later.
All swimsuit bottoms come in the option of semi full bottoms or thong bottoms. Each swimsuit is lined and has been tested in both beach and pool water.   
All swimwear is made-to-order so please allow 7-15 days for processing.
Please be sure to check the size chart and sizing guidelines before ordering to ensure a perfect fit.
Color requests can be sent to us directly by email at AshleyMarie@AMarieCollections.com